Neonimo is a real-time puzzle strategy game for iOS devices. I have worked on Neonimo as the art lead reskinning and branding the game. Inspired by Ableton, we decided to adopt a funky and retrowave look for the Neonimo. After deciding  the overall look and feel of the game, I have created all the art assets used in the game including iconography, tiles and the board.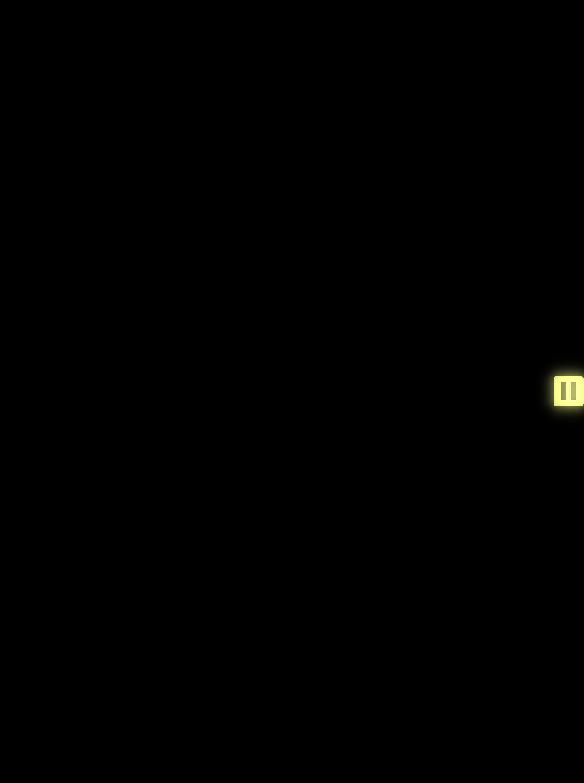 Neonimo was a game inspired by Tetris and Blokus. The main challange for me was to come up with a skin that has a fresh take on the blocky style and differentiate Neonimo from their pioneers.
During my visual exploration process, I have looked at two things:
1. The vibe of the game felt almost like a tabletop game, especially because the initial version was only for two players that face off on an ipad.
2. Possible inspirations from real-life that might resonate with the blocks in the game.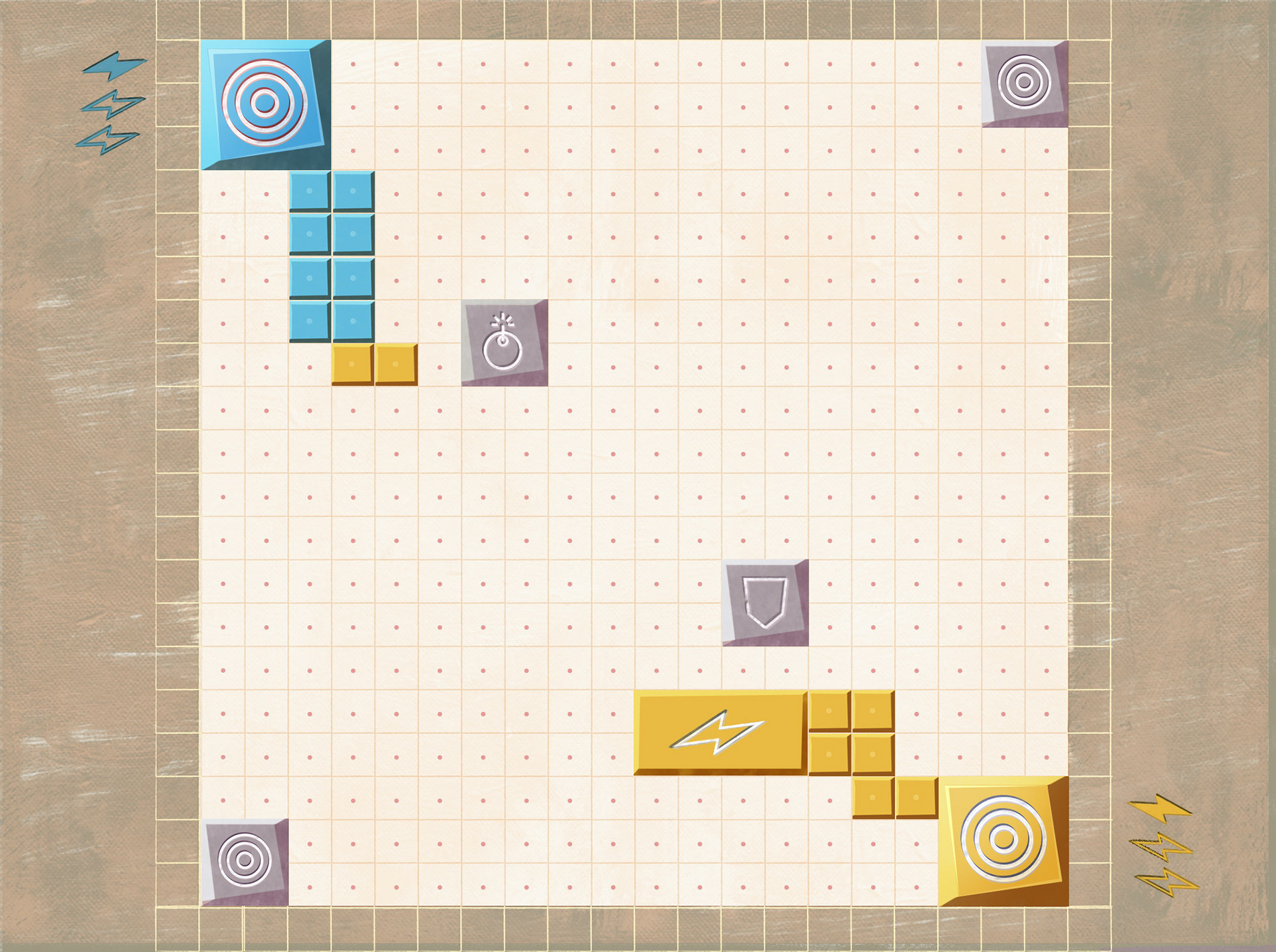 One direction I explored was to make the game resemble with an actual physical game. Even though I liked this look, I wanted to create something with a bold presence.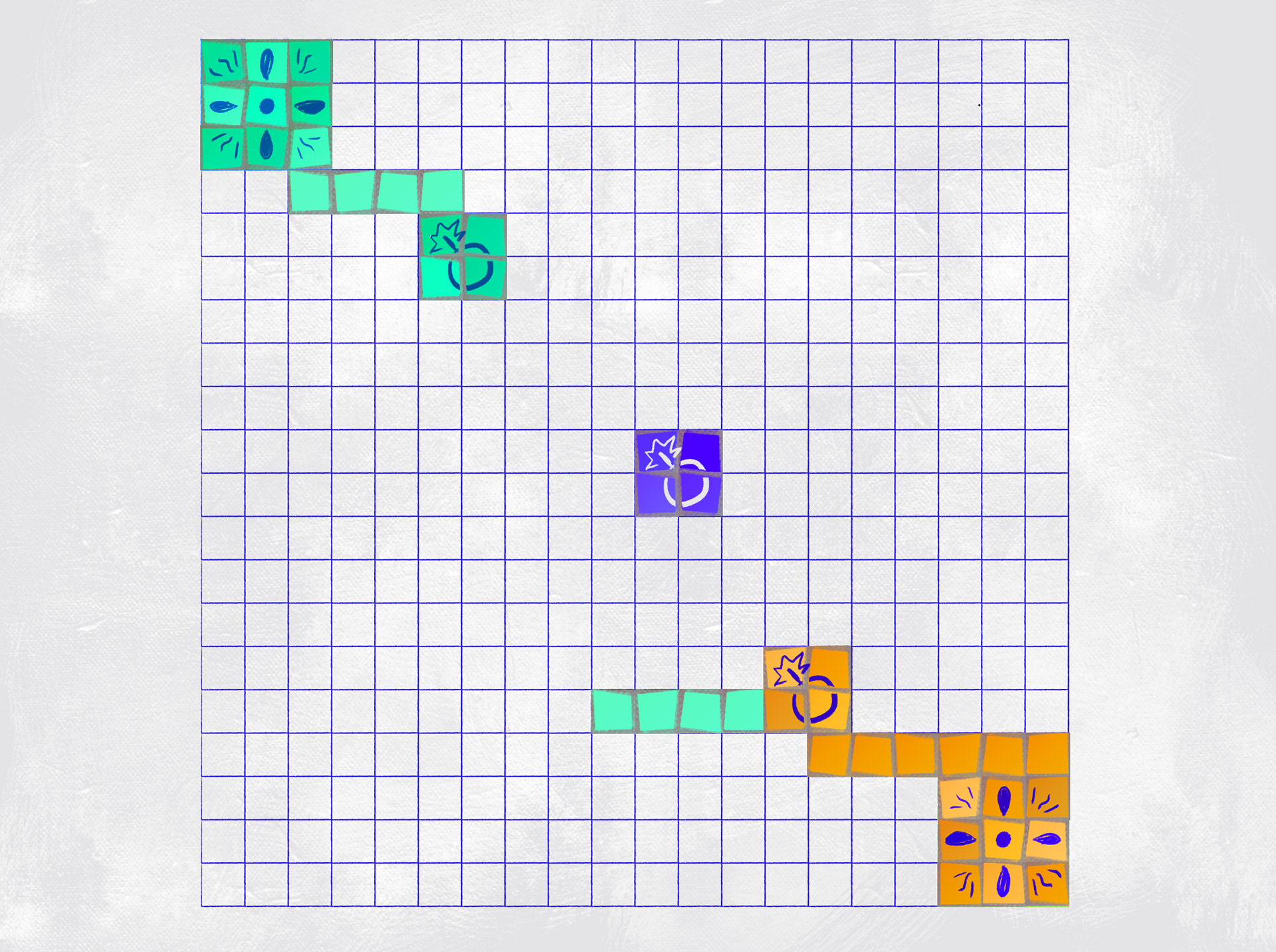 Another exploration was this mosaic looking skin. I thought this was a very unique direction. However, it didn't resembled with the competitive and fast-paced vibe of the game.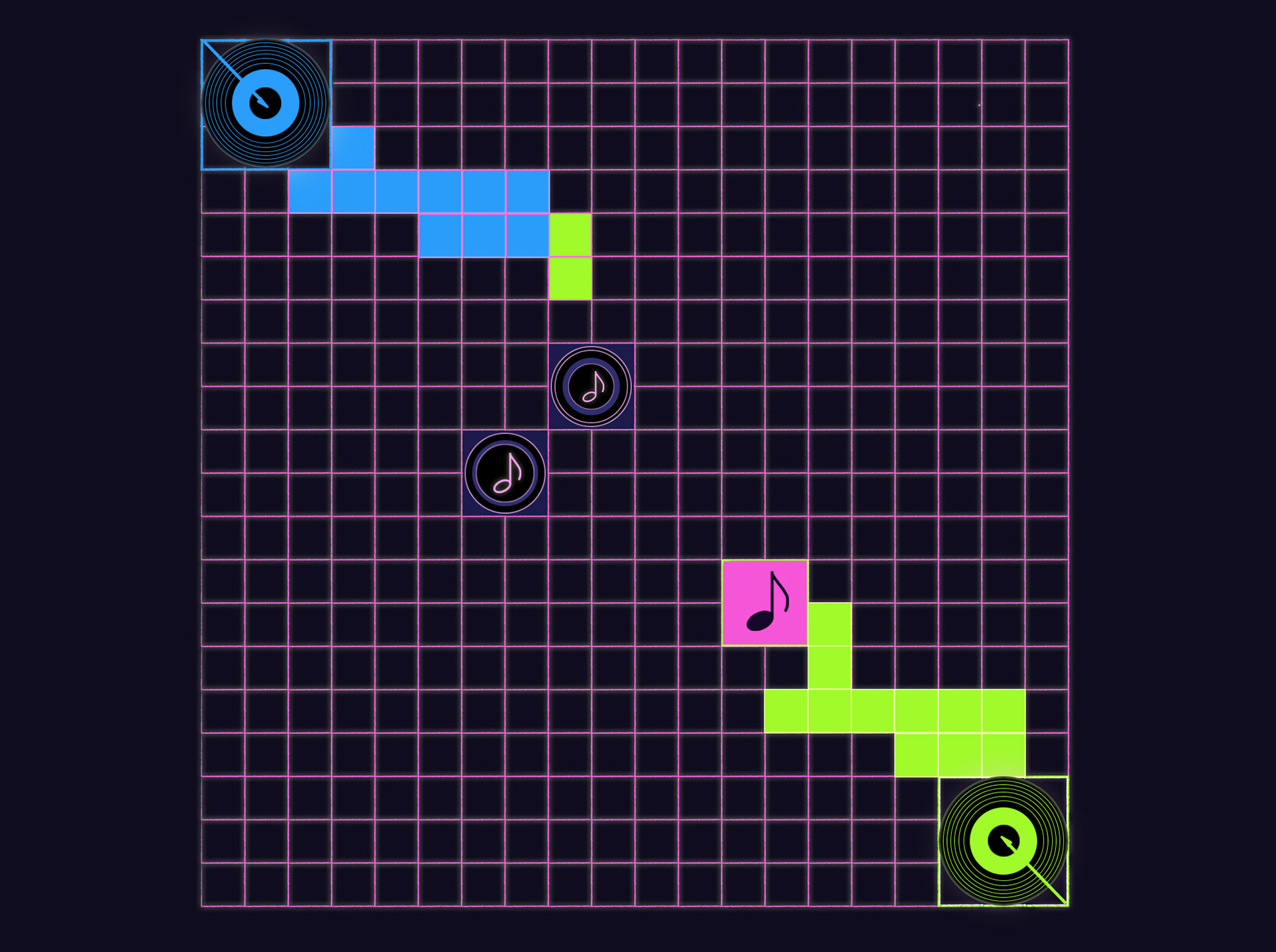 Finally, I have explored this direction with disco vibes. I liked the funky colors. It was resembling the real time gameplay and supported the joyful nature of it's competitiveness. I decided to simplify the iconography while keeping the general vibe of this style.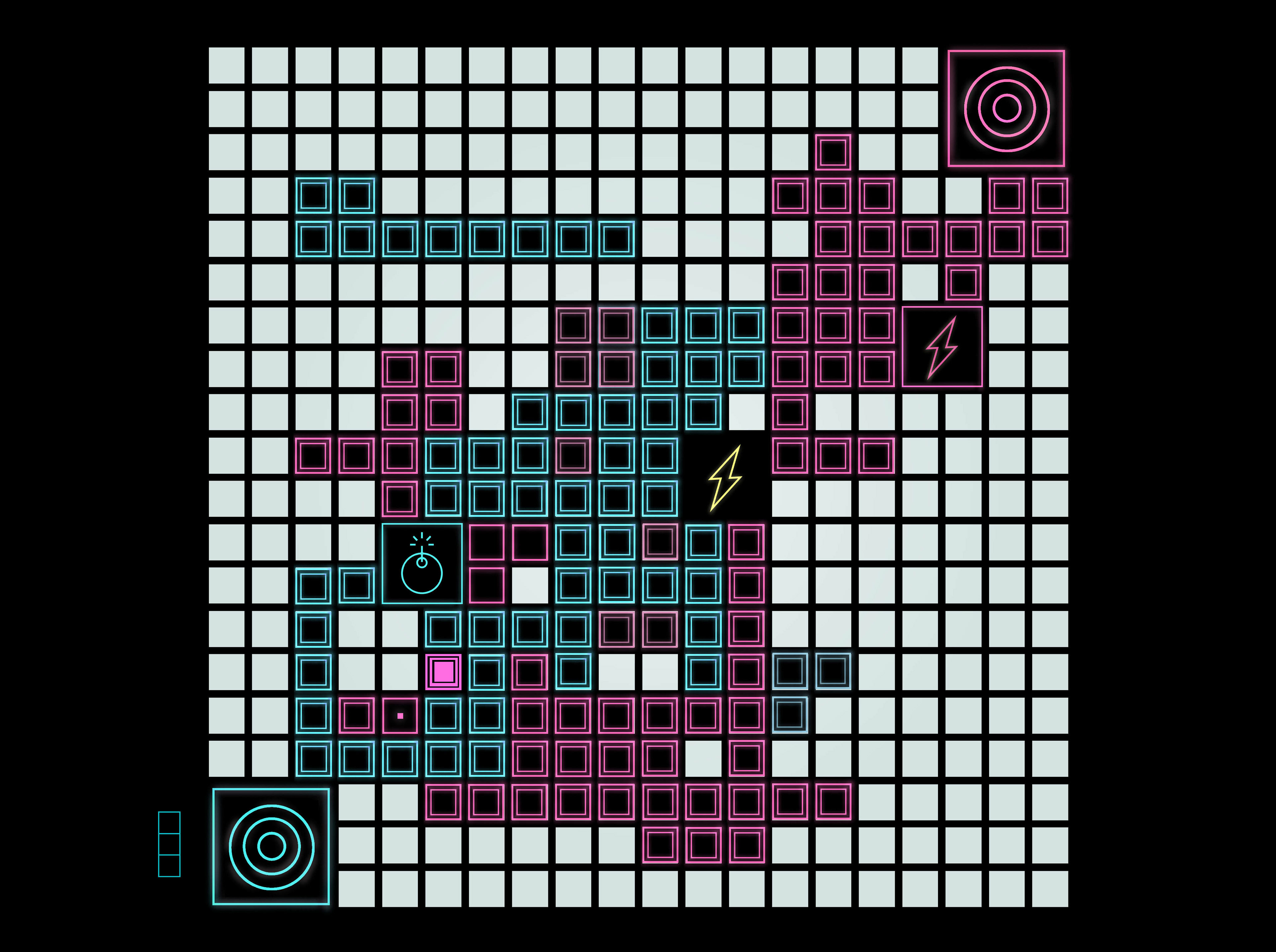 The final direction is inspired by music pads since they also use a grid system. I created a more abstract look with simpler imagery for faster communication.